The Hunt for Pirates
African coastal states struggle to protect their widely coveted waters, but a lack of resources means thousands of nautical miles of ocean go un-policed.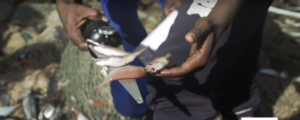 In the Spring of 2017, that changed, when Greenpeace conducted joint surveillance missions with the coast guards of Guinea Bissau, Senegal, Sierra Leone and Guinea.
Their research has unearthed a "Wild West" in Africa's oceans.
Squirting is simply a sexy thing so I thought, you young people might want to know interesting knowledge about making a girl squirt.how to make her squirtHow to make a woman squirt her love juice all over the bed.
Far far from shore, industrial vessels are involved in illegal fishing activities that are taking a toll not only on developing economies but on food security and vulnerable marine species.
Kyle Brown sailed with the Esperanza.