Africa's Fight Against Illegal Fishing
In a series of reports for radio, print and television, we track illegal industrial fishing in East and West Africa, and its disastrous consequences for the environment and food security.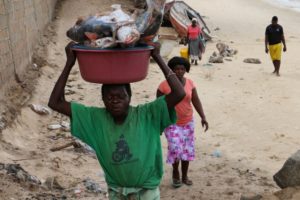 The scramble for fish is making the Atlantic Ocean more dangerous:  Senegalese finding fewer fish at home are forced to venture further out – but are shot by the Mauritanian Coast Guard for trespassing.
A father of seven loses his eldest son, and his arm, in a deadly collision with an industrial vessel.Crashes are becoming more frequent as marine traffic increases.
Home to some of the richest marine life in the world, fisheries from Senegal to Somalia lack the means to protect their coastlines or the communities that depend on them.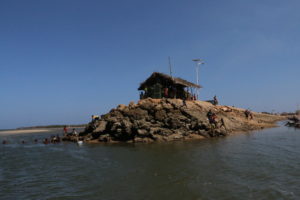 Kyle G. Brown reports on the Kenyan fishers reduced to penury after their fishing gear is destroyed by "phantom ships" that ply local waters and disappear before dawn.
In West Africa, he travels with Greenpeace as they catch pirates red-handed fishing illegally off the coasts of Senegal and Guinea Bissau.  High-tech, high capacity Asian, European and Russian fleets are continuously at work in African waters.  But African governments too, play a role, and they're not all keeping a close eye on their coastlines.
From Africa's over-exploited waters, to the legislation recently drafted in Brussels to tackle rogue European fleets, these reports from the front line are being published in the Guardian and Le Monde Diplomatique and aired on France 24 and RFI.
This series was developed with the support of journalismfund.eu