Kenya's Struggle to Control its Waters
Kenyan environmental groups and local fishermen say they are finding  dead fish washed ashore, habitats damaged and equipment destroyed.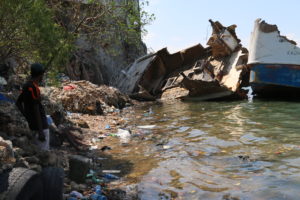 So-called 'Phantom ships' have been entering into East African countries' territorial waters unannounced, and leaving with more than they declare.
Kenyan authorities have long lacked the meansiPhone 6 Home Button to do much about illegal fishing, but they hope a series of new measures will help them put an end to what is described as piracy and pillaging.
The first of three RFI reports.