About Kyle G. Brown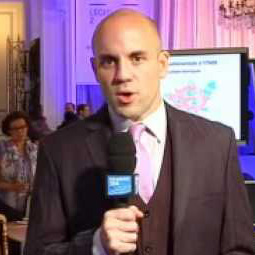 Kyle G. Brown is a journalist who has reported, written and commentated for several media outlets including the BBC, France Télévisions, France 24, CBC, The Globe and Mail and Toronto Star.
He has unearthed stories of street children in South Africa swept out of cities by the authorities and subjected to physical and sexual abuse; Mexican migrant workers lured to promising pastures in Canada only to find low pay, high rent and the economic misery they had tried to escape; elderly Canadians whose adult children appropriate their assets and clean them out; of homeless Parisians who have occupied public buildings; and a village of squatters in Denmark who have fought the government for decades to remain independent, in the middle of Copenhagen.
Kyle has a Masters Degree (MSc) in Development Studies from the University of London's School of Oriental and African Studies and a BA in History from McGill University in Montreal.
Much of his academic work has concentrated on the political economy of Sub Saharan Africa and on immigration and asylum. He began his journalistic career in the UK, where he worked as a reporter, radio presenter and producer, and now files stories from a number of countries for radio, television and print, specializing chiefly in social and human rights issues.
_______________________
CURRICULUM VITAE
Kyle G. Brown
Globalnewsbeat.com
freelancemedia@gmail.com
EMPLOYMENT HISTORY
June '11 – Present   Journalist, Reporter, Videographer: France 24, RFI, Al Jazeera, Toronto Star, CBC inter alia. (See "News Features" below)
Jan. '10 – May '11   Freelance reporter (Canada): CBC (Radio/TV), Toronto Star, NPR.
Aug. '08 – Dec. '09  Freelance reporter: CBC, Toronto Star, Radio Canada International
Sep. '07 – Feb. '08   Associate Producer, CBC News: fifth estate.  Documentary: head injuries and premature deaths in Pro wrestling
June '06 – Sep '07    Field Producer: France 2 documentary on Alberta's oil sands; Documentary on self-governing bohemian colony, Christiania in Denmark CBC News and Outlook on BBC World Service.
Freelance feature reporter: Toronto Star (incl. exposé on agency exploiting immigrants in Canada); Globe and Mail (abuse of seniors by their own adult children)
Worked under-cover as 'roughneck' in the oil patch for investigative stories for CBC Radio (Syndication, Sounds Like Canada and The Current); nominated for Magazine Award for feature in Alberta Views
2005 – 2006             News Reporter: City News – City TV, Edmonton
2002 – 2005             Reporter: BBC TV and Radio, incl. BBC Newsnight exposé of government-induced homelessness, World Service report on reconciling Nigerian ethnic groups. BBC London reports on asylum, youth crime, homelessness. Won CRE Award for carnival coverage
2004 – 2005             Writer, Editor and webmaster: Praxis.org.uk + reporting (as above)
2003                         Researcher: Documentary Guns and Rap, BBC 2. Investigation into proliferation of guns among UK youth and alleged link with Hip Hop
2002      Reporter in Nigeria for Unreported World, Channel 4, Reporter–Led Current Affairs TV Documentary
2001 – 2005             Presenter & Producer: Talking Africa, Spectrum Radio, London
2000 – 2002             Reporter & Writer for West Africa and News Africa magazines: incl. features on hunger and GM crops, unsustainable debt and fair trade
REPORTS, DOCUMENTARIES & INVESTIGATIONS INCLUDE:
Rampant illegal fishing is endangering African coastal communities and killing off once abundant marine life (France 24, RFI, Guardian)
Like much of Europe, France is ill-prepared for the influx of migrants, and it's likely to get even worse (Al Jazeera online)
Chile's improved scientific efforts to identify the remains of victims murdered by Pinochet's military regime (France 24)
Former military conscripts' campaign to be recognised among Pinochet's victims – and to get compensation (CBC Radio)
African immigrants attacked and intimidated by South Africans following the 2010 World Cup (NPR, Toronto Star, CBC Radio)
Durban street children swept out of the city by authorities and subjected to physical and sexual abuse (CBC Radio, Toronto Star)
Women's groups combat disease with door-to-door health care for South Africa's poor (NPR, CBC Radio, Global Post)
Drug use and other dangers facing workers in the Canadian oil sands (CBC)
Mexican migrant workers lured to Canada only to find more of the economic misery they tried to escape (Toronto Star)
Elderly Canadians whose adult children steal from them and appropriate their assets (Globe and Mail)
Disappearing alternative communities such as hippy colony Christiania in Denmark and a squatted castle in the Netherlands (CBC TV, BBC World Service, Toronto Star)
UK law denying benefits to newly-arrived asylum-seekers while prohibiting work makes many homeless (BBC 2 TV)
EDUCATION
1999-2001                   Masters, MSc in Development Studies at School of Oriental and African Studies (SOAS), University of London, UK
1993-96                      Baccalaureate in History at McGill University, Montreal
ADDITIONAL COURSES
2011                Avid TV Editing and Producing – France 24
2009                Magazine Feature Writing – Ryerson University
2008               Mini DV Camera Training – CBC
2006                Standard First Aid – Canadian Red Cross
2004                BBC World Service Broadcast Journalism
2002                Hostile Environment Training Course – Channel 4
2002                Media Law Review – BBC
SKILLS & ASSETS
Strong writing skills, from news features to documentaries
Native English, Fluent French and acceptable Spanish
Sharp investigative instincts; persistent and thorough
Good interviewing skills: I'm able to get people to talk
I have lots of ideas – some of them good!
Able to package stories for all platforms: radio, TV and print
Can shoot and edit video and mix audio reports