Radio Reports & Documentaries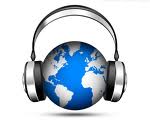 RADICAL WAY TO HOUSE THE HOMELESS 
In a brazen move to help homeless families endure the cold winter, activists have taken over empty Paris office buildings and moved dozens of people in. Property-owners are alarmed. But the government's response has been surprising.  Listen to the CBC News Report.
DRAFTED BY A DICTATOR
Chile's late dictator Augusto Pinochet took power in a violent coup d'état in 1973.  For some, it is hard to believe that the men who were conscripted to carry out his often bloody orders are now campaigning for compensation, 40 years on.  They were forced they say, to commit heinous acts from which some have never managed to recover.  They too, were victims of Chile's coup.
In this CBC documentary which aired in January 2014, we hear from ex-conscripts and Chilean families who lost loved ones under the brutal dictatorship. We hear how the country is still struggling to heal from Pinochet's legacy, and still trying to sort out who the real victims are.
Could they be Africa's Future Leaders?
In South Africa, an experiment is underway. A group of social entrepreneurs created a two-year secondary school in the belief that ethical leadership is the key to the continent's future. The school in Johannesburg churned out its first graduates this summer.
South Africa's street signs, place names lead to more struggle  
South Africa's icons and street names continue to glorify the achievements of past white leaders. But efforts to dethrone them are meeting stiff resistance. This aired on Public Radio International and CBC Radio in May, 2010.

tex

Racial reconciliation and the World Cup
Sports have long been divided along racial lines. Soccer, the sport watched and played by black South Africans, is being embraced by rugby and cricket-loving whites.  Could this lead to reconciliation beyond the pitch?  This aired on CBC Radio in June, 2010.